When you take the One With Them Prayer Pledge, you will join thousands of Canadians committed to praying together for your persecuted family who are in prison or captivity because of their faith.
Like the author of Hebrews says:  "Continue to remember those in prison as if you were together with them in prison, and those who are mistreated as if you yourselves were suffering."
As a thank you for praying, we want to send you a special One With Them bracelet!*
As you wear the bracelet throughout the month of June and beyond, may it remind you to stop and pray for our brothers and sisters who are imprisoned, held captive, or adjusting to life and healing from trauma after being released. When you receive it, why not share a photo on social media and tag @opendoorscanada and #OneWithThem? 
*bracelet available to Canadian residents only
Take the Prayer Pledge to pray for Christian Captives on June 27th
Take the Prayer Pledge to pray on June 27th
read stories of christian captives
The number one request of persecuted Christians is prayer. Read their stories and pray for our brothers and sisters who share our faith, but not our freedom.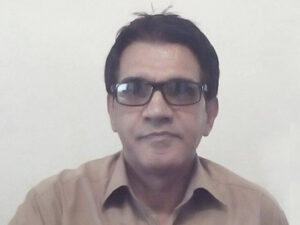 Nasser was arrested in Iran, just for attending a house church. He remains in prison to this day, but his faith continues to be strong.
Read More »